Spay Panama Volunteer Veterinarian Project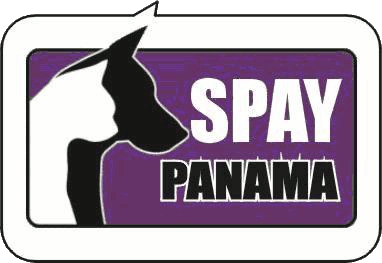 Please consider coming to Panama to volunteer and help make a difference in Panama's animal welfare.  Spay Panama's Animals Yes, USA and Spay Panama invites veterinarians from across the world to come volunteer and exchange knowledge while enjoying another culture.  The veterinarians in the Spay Panama program practice the Quick Spay Method (small incision, early sterilization and use of stainless steel suture).

Not only will you be providing sterilizations and aid to dogs and cats, that in most cases never seen the care of a vet, but you will also get to enjoy a beautiful country, Panama.  Join our team today and have the gratification of helping less fortunate animals that otherwise would die on the streets of starvation, disease, exposure, and lack of basic animal care.

While volunteering with our Spay/Neuter Campaign-Blitz, we offer you the chance to experience the magical world of Panama.   There is no cash donation required for experienced veterinarians in the Quick Spay Method, but we do welcome any near to expire or recently expired medicines.  For recently graduated veterinarians or those that want to be trained in the Quick Spay Method, we ask for a donation of $400 in surgical supplies from www.shopmedvet.com

This Volunteer Veterinarian project was designed so virtually all of your costs are covered by Spay Panama.  You will feel right at home with some of our rescued cats in the Spay Panama Lodge. 

Spay Panama Volunteer Veterinarian Project Itinerary:

Airport Ground transportation

All Meals, including dinner at the Miraflores Locks, Panama Canal

Some sight-seeing day trips may include:



Walking Tour of Panama Viejo with Reprosa Tours


Walking Tour of Casco Viejo


The Causeway, Amador.
**We can arrange optional day trips to Taboga Island, Embera-Puru Village, Gamboa Forest Resort.

***Please note that when staying with Spay Panama, we feel that your safety and well-being is of most importance to us.  Even though Panama is a top rated retiring destination, bad incidents can happen anywhere, so one of our helpful, knowledgeable volunteers will accompany you for the sight-seeing day trips and other leisure activities.  Policy rules also state that Spay Panama is a dry establishment, NO ALCOHOL, at the clinic lodge and at outside establishments (includes restaurants/bars).  We also provide an advance email itinerary of what/where day trips and clinic/blitz days***

For more information or to set up a booking, please contact Spay Panama's Animals Yes, USA.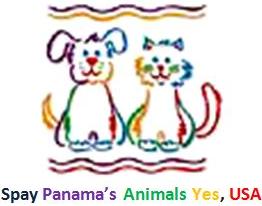 For those Volunteer Veterinarians that would like more leisure-alone time to explore Panama on your own time, but would like to still make a difference in the many lives of Panama's animals, here is an alternative plan:

Global Veterinarians for Spay Panama Project:

Airport Ground Transportation (no charge)

Your choice of a hotel in Panama City, Panama++

Meals provided for Spay Panama Clinic Days

++Please note that hotel reservations and fees are paid for by you